Thank You For Visiting Our Spot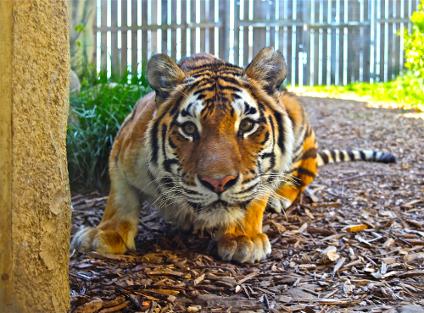 Spotlight on Hope is in Orchard Park, New York. The 501 c 3 not for profit is all about drawing out the creativity in others - photography is one art form.
Photography by Tom McNulty
January 8, 2014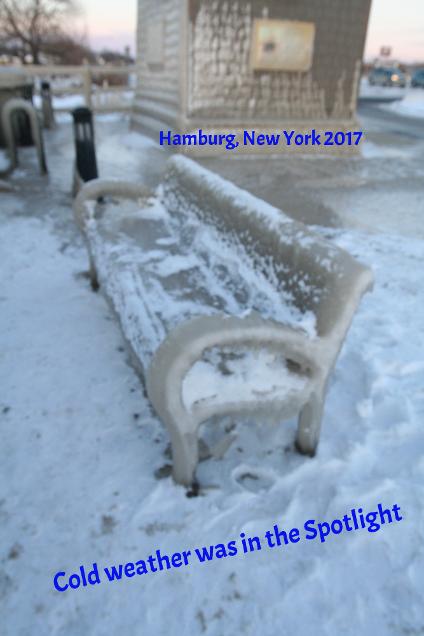 The Spotlight camera was in action in New York's winter. Yes, that's all ice on the bench, sidewalk, and building from the midst of Lake Erie. Got to love it!!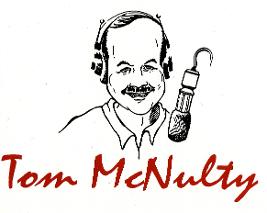 After a combined 18 years on radio, Tom McNulty is moving Spotlight on Health to television. It will be WNY's only, weekly, health talk television show featuring local health, medical, and behavioral health experts. Interested in sponsorship? Of course you are...please call Tom at (716) 481-4578.
Spotlight on Hope's Christmas Angels 2022
-A Message from Tom McNulty-
Welcome to our annual project, Spotlight on Hope's Christmas Angels. You might be saying, "isn't this the guy who does the NAMI one?" Same guy. New Organization. New name. Same project – our Kids are now our Christmas Angels! We picked this project up and continued with Christmas Angels and added Summer Angels to gather sports equipment and art supplies for the same "Angels". The response has been wonderful. The Summer Angels recipients are Western New York Children's Psychiatric Center and Renaissance House-Kids Escaping Drugs!
Who are the "Angels"?
They are 600+ children, mostly between the ages of 8-18 who will spend the holidays in some form of psychiatric and mental health care. Often forgotten, they are in hospitals, foster homes, outpatient centers and safe homes. They have severe psychiatric disorders, physical abuse, sexual abuse or depression, eating disorders, and much more. Some have supportive families; many do not have a strong support system around them. Many are veteran's children getting help through our friends at WNY HEROES.
What do our "Angels" need?
Please help us provide our Angels with a day of happiness. We need your help to gather unwrapped, age appropriate gifts for our Angels where you work, at school, your neighborhood, place of worship, or personally. Cash/check donations help us backup the gaps of things that don't come in.
We ask for board games, art supplies, stuffed animals, blankets, athletic socks, footballs/basketballs/kick balls, Bills/Sabres sweatshirts, gloves/scarves/mittens, beauty supplies (shampoo, toothpaste, body wash), batteries, books, journals/diaries, and gift cards – Gift cards help the agencies we serve get games and toys everyone can use or even a holiday turkey for all to share!
When and how?
Start collecting NOW. Many might "adopt" us as their creative and unique company/church/organization/school community project. That works great! Yes, donations are tax deductible as Spotlight on Hope, Inc. is a 501 c 3 not for profit since 2005…and…we are a member of NAMI!
We pick up on Thursday, and Friday of the second week and WRAPPING DAY is half a day at 10:00 a.m. on Saturday. Then the agencies take the gifts to their ANGELS for that wonderful day of Christmas happiness! Follow the story on Facebook at Spotlight on Hope, Inc. QUESTIONS: Call Tom McNulty at (716) 481-4578. I can't wait to see you all!
OH, YEAH… Checks should be made out to: SPOTLIGHT ON HOPE, INC. and put in the Memo section Christmas Angels. Gift cards are great, too! Please mail to: 78 Old Farm Road Orchard Park, N.Y. 14127-2824.
Thank you. Merry Christmas and Happy New Year!!!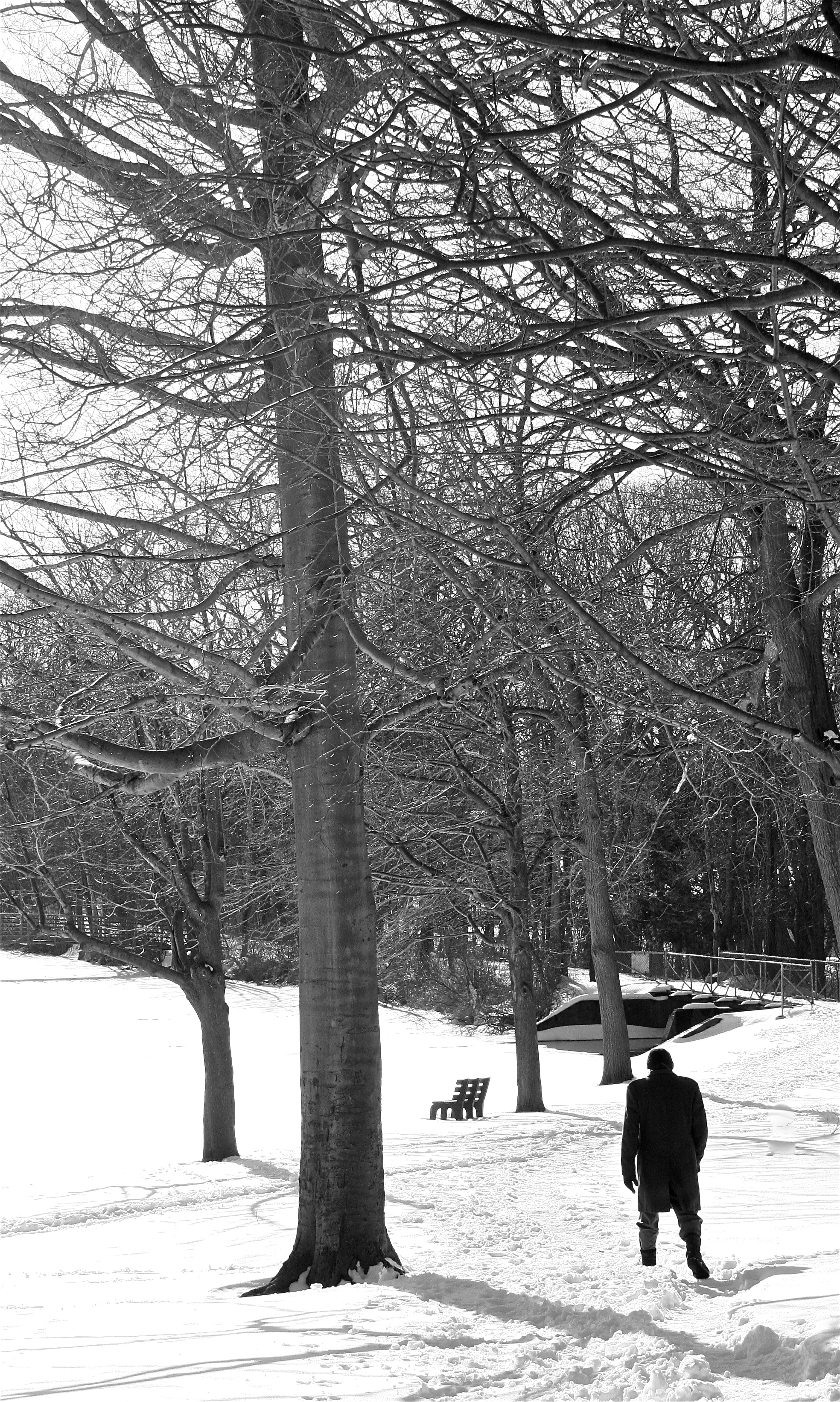 "Searching for Hope" by photographer, Tom McNulty. Taken at Green Lake at Yates Park in the town of Orchard Park, New York. Winter is beautiful and it does bring hope.
Spotlight on Hope, Inc. is a not for profit 501 (c) 3 organization located in New York. Spotlight on Hope uses the creative arts of film, dance, music, word, radio, photography, television, theater, web and art to advance health, medical, behavioral health and social information to targeted audiences.
Established as a New York State corporation in 2004, Spotlight received its Federal not for profit approval on September 23, 2005. Spotlight on Hope, Inc. is registered with the New York State Charities Bureau.
The vision of the organization is to take full advantage of all the creative arts offer to advance critical medical, behavioral health and social information in progressive and innovative ways.
Tired of the same old PowerPoint presentations? Do you need a new and engaging way to reach your targeted audience? Spotlight on Hope staff can orchestrate a program or presentation that gives new life and impact to your message.
We offer a wonderful avenue for audiences to be exposed to the arts while learning important health information.
Keep an open mind and watch the creativity explode resulting in a wonderful outcome-driven production. Please visit our site often and see what projects are underway.
Ready to Get in the Spotlight?
Thank you very much!
Check Us Out on Facebook & Click the Link below for a 60 second overview of Spotlight on Hope, Inc.
Thank you very much!
Spotlight on Hope (2).mp3
LET'S BE KIND TO ONE ANOTHER.
REACH OUT TO A FRIEND WHO MIGHT BE DOWN AND OUT.
SAY THANK YOU MORE OFTEN.
TEACH YOUR CHILDREN GOOD MANNERS - MOST OF US WOULD LIKE TO SHARE THE OUTPUT
PRAY
SMILE THEN LAUGH MORE OFTEN
GRANDPARENTS: PASS ON GOOD STORIES TO YOUR GRANDCHILDREN
NEVER GIVE UP ON A DREAM
HAVE A TRULY SUCCESSFUL DAY
INSTEAD OF A TEXT, TRY A HANDWRITTEN CARD TO A FRIEND
DON'T JUDGE OTHERS UNTIL YOU TALK TO THEM FIRST
GO OUT OF YOUR WAY TO TALK TO A VETERAN AND THANK HIM OR HER
DON'T LET FAMILY PHOTOS DRY UP IN A SHOEBOX - DISPLAY THEM AND MAKE A NOTE ON THE BACK THEN SHARE A STORY WITH YOUR KIDS
IT'S TRUE, EAT AN APPLE A DAY
IT'S OK TO HAVE A GOOD CRY
GO TO YOUR PLACE OF WORSHIP & BRING A FRIEND
LEARN SOMETHING NEW, TAKE A CLASS
CALL YOUR MOTHER, THOMAS!!